News and Updates
NO FLAMES OR SPARKS! Immediately put out all smoking materials and other open flames. Do not operate lights, appliances, telephones, or cell phones. Flames or sparks from these sources can trigger an explosion or a fire.
LEAVE THE AREA IMMEDIATELY! Get everyone out of the building or area where you suspect gas is leaking.
SHUT OFF THE GAS. Turn off the main gas supply valve on your propane tank if it is safe to do so. To close the valve, turn it to the right (clockwise).
REPORT THE LEAK. From a neighbor's home or other nearby building away from the gas leak, call your propane retailer right away. If you can't reach your propane retailer, call 911 or your local fire department.
DO NOT RETURN TO THE BUILDING OR AREA until your propane retailer, emergency responder, or qualified service technician determines that it is safe to do so.
GET YOUR SYSTEM CHECKED. Before you attempt to use any of your propane appliances, your propane retailer or a qualified service technician must check your entire system to ensure that it is leak-free.
How to recognize the smell of propane?
Propane has a strong, unpleasant smell like rotten eggs, a skunk's spray, or a dead animal. Propane manufacturers add the smell deliberately to help alert customers to propane leaks, which can create a safety hazard. Teach everyone in your home or building what propane smells like.
To Our Valued Customers:
To comply with insurance requirements, this is to inform you of our policy for servicing customers who run out of gas. We are in business to service you and provide a safe working environment for our employees. Unfortunately, we realize there may be times when you unexpectedly run out of gas. This can create an unsafe environment for both you and our delivery drivers. At this time if you run out of gas we MUST do a safety inspection. In addition, our drivers are in your area at least once a week to maximize their efficiency and minimize operating costs, which keeps our gas costs to our customers competitive. However we will be charging a $45.00 service fee to come out and do a safety inspection if you run out of gas. Again we hate to do this but it takes time out of our busy schedule to do an inspection so take just a few minutes out of yours and check your tank.
If you experience a situation where you run out of gas, you should:
Close the service valve on the propane storage tank.

Shut off all appliance valves.

Call your propane supplier immediately.
It is imperative you are at home so we can check the entire gas system for leaks and light all pilots. IF we arrive and NO ONE IS HOME, and find your tank is empty, WE WILL NOT FILL YOUR TANK. The driver will leave an "Out of Gas" tag instructing you to call us.
As a friendly reminder, in order to avoid running out – always order your next delivery when your tank reaches 30%, this will allow seven (7) days for scheduling. Delivery requests can be made after business hours with our answering service. Be sure to leave name, address, telephone number, amount of gallons (100 gallon minimum) – and if prepay– verify payment is under the lid.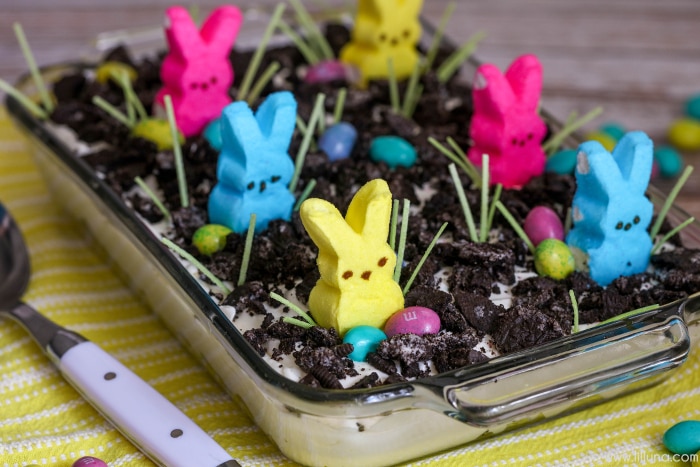 Easter Dirt Cake
Easter Oreo Dirt Cake - a creamy and delicious Easter dessert filled with oreos, pudding, cool whip, cream cheese, and powdered sugar that everyone will love to decorate and eat!
1

package

Oreos

1

8 oz. bar

Cream Cheese

softened

1/2

cup

margarine or butter

softened

1

cup

sugar

1

large container

Cool Whip or 16 oz. whipping cream

2

boxes

Instant White Chocolate or Pudding Mix

3

cups

milk

1

tsp

vanilla

Easter candy

Pepp bunnies, edible grass, candy Easter eggs
INSTRUCTIONS
Crush ⅔ package of Oreos and place in the bottom of a 9x13 pan. Set aside.

Mix cream cheese and margarine (or butter) until smooth. Mix in powdered sugar and fold in whipped topping. Set aside.

In a separate bowl mix pudding, milk and vanilla. Fold this mixture in with the cream cheese mixture.

Sprinkle with the reserve crushed Oreos. Let set for a few hours and keep refrigerated until ready to serve.

Right before serving, top with bunny Peeps, edible grass and Candy Easter Eggs.